MODCLOTH



Show Them Who's Boss
Fall 2019 Campaign

Digital Design, Social Media, Fashion

ModCloth is a digitally native brand offering their customers vintage inspired fashion. The launch of the "Show Them Who's Boss" Campaign was an initiative to move the brand's image into a contemporary and elevated space. Incorporating contrasting pops of color, a retro inspired font and a refreshed photo direction, the campaign is empowering, inclusive and speaks to the ever evolving women that make up ModCloth.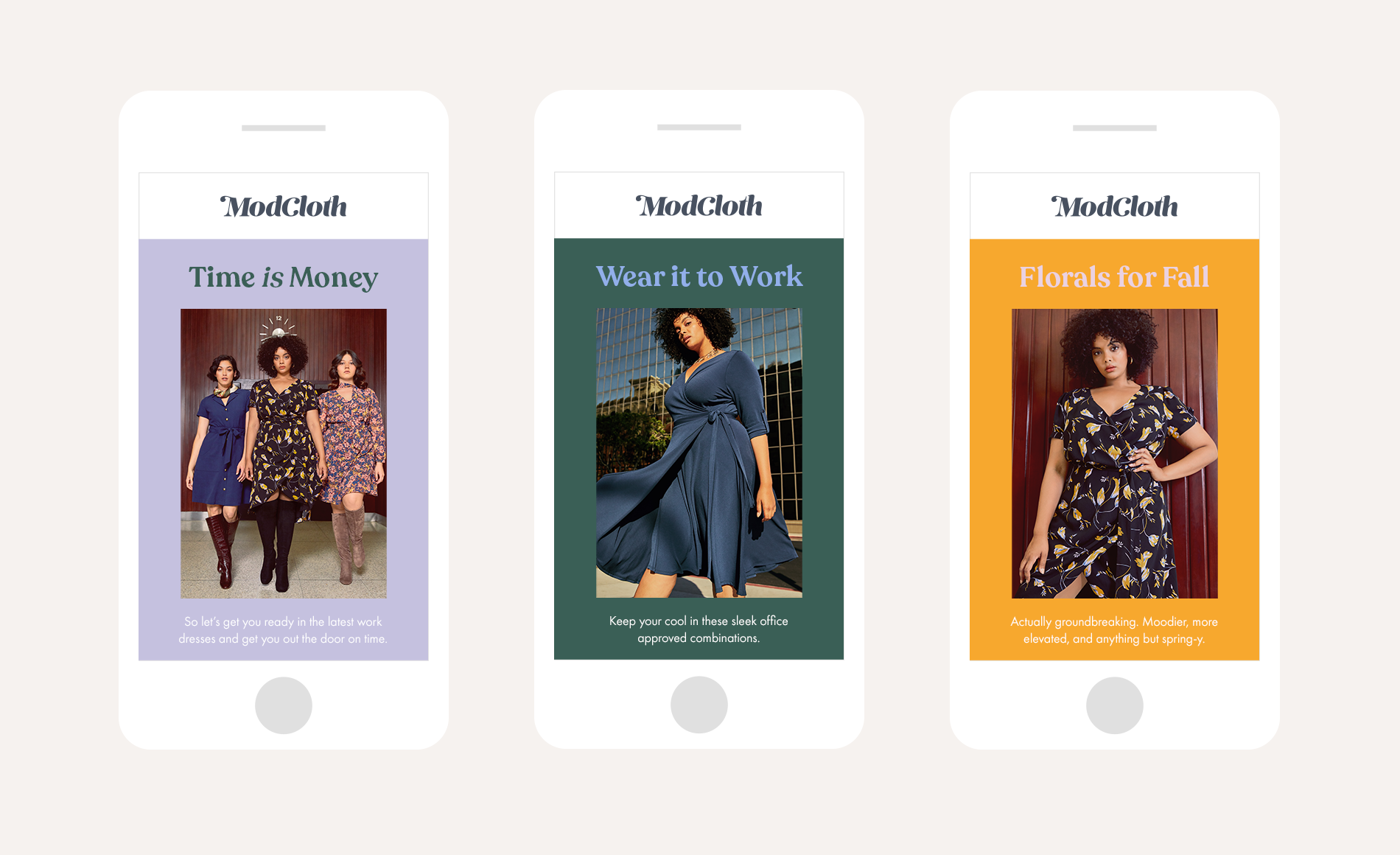 More Coming Soon...